Piggytaylors is run by my self Carl Taylor and my daughter Becky with help from my sons .We bought and built our first rc truck some 12 years ago and not having a trailer and with access to our own workshop and machining facilities we set about building our own tipping trailers.
These were totally scratch built using scrap aluminium as the primary material,over the years these trailers have been modified and improved upon.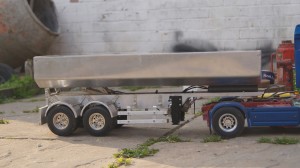 Over the years we had built up a collection of wooden patterns and parts for our trucks.Some of these worked, some did not.
This gave us great pleasure over the years working with my kids on different projects and also taught them and myself a lot in the process.
Some two years ago we heard about a local RC truck club and attended, We were blown away by what we saw so the next meeting we took our trucks and was amazed by the amount of interest in them.People started asking if I could supply or make them parts for there trucks but work commitments made this difficult, However in 2012 when I found I had time on my hands I set about developing some of my ideas for parts.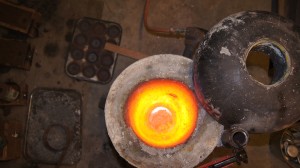 After a lot of hours fine tuning patterns and redeveloping our foundry and casting processes we started making and selling parts privately and then from March 2013,on Ebay. Since then we have shipped our products to around 18 different countries and have received excellent feedback and ideas for improving our existing products and developing  new ones.
Using our unique production processes we aim to manufacture parts and mechanisms at an affordable price for everyone.